Santa Catalina Accommodation

Centrally located, Las Hamacas has one of the best access points to everything Santa Catalina has to offer. The hotel's 11 rooms, surround a beautiful living area and an elegant swimming pool. All  include private kitchen, air conditioning, hot water, private parking, high speed internet, refrigerator, private bathroom and a terrace with hammocks. What's more, just outside the hotel you'll find Sugarmama, where the owner Carolina prepares delicious breakfast, cheesecakes and real coffee.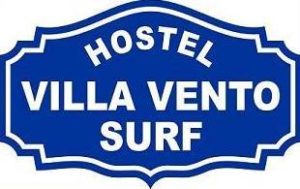 Villa Vento is the perfect hostel for those who are looking for the perfect balance between fun and relaxation. We have a swimming pool in our garden, a great lounge where you can listen to music, have a beer (we sell beers for $1, cocktails and smoothies), and just relax. We have private and shared rooms with air-conditioning and shared bathroom facilities all of course equipped with comfortable beds and fresh linen. A fully equipped kitchen is also available to all our guests. Email www.villaventosurfcatalia@gmail.com for more information. 

Catalina's Hideaway is an eco-aware beachfront space with great music, food and flow. Our luxurious casitas & treehouse are nestled on 2.5 acres of pristine coastline; where the jungle meets the ocean. We are on the way to the popular surf and dive town of Santa Catalina, but also hidden where travellers can immerse themselves in the undisturbed nature of Panama. Our open air restaurant & bar, "Sobremesa", highlights a farm-to-table philosophy and features an array of cocktails and snacks for your enjoyment at our beachfront lounge or infinity pool. The beaches, surrounding islands, and snorkelling are pretty rad too, if that's what you're into.

A paradise in the Pacific! This hotel is different because of its privileged location and for offering delicious meals, comfortable rooms and the best environment to have fun and/or relax. This hotel began as a small place to spend a family vacation, and with great effort and love, the Panamanian owners have turned it into a warm and welcoming place for all their guests. Right in front of Playa Estero, this hotel is perfect especially for all those people who want to enjoy either a good meal in our restaurant overlooking the sea, surfing, horseback riding or one the beautiful sunsets over the ocean.
More Santa Catalina Accommodation Options